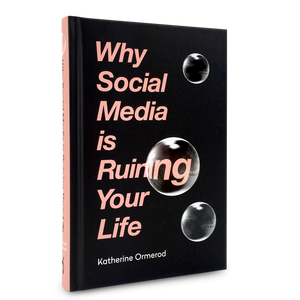 WHY SOCIAL MEDIA IS RUINING YOUR LIFE
Regular price £13.00 £10.00 Sale
Katherine Ormerod, journalist and social media mogul, is here to burst the Instagram bubble and discuss the real effects of social media 'perfection'. 
In How Social Media is Ruining Your Life, Katherine explodes our social-media-addled ideas about body image, money, relationships, motherhood, careers, politics and more, and gives readers the tools they need to control their own online lives, rather than being controlled by them. An important book for any woman who has ever looked at her Instagram feed and thought, 'Who are these women, and how the hell do they do it?' 


*To create a bespoke Parcel you must add a gift box to your basket plus 4 - 7 individual gifts.