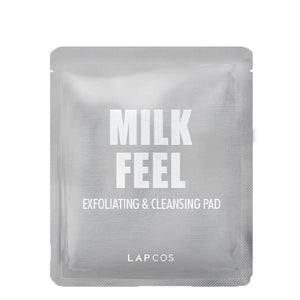 MILK CLEANSING PAD
Regular price £4.00 Sale
With this milky skin care treasure, a little goes a long way.
Inspired by the exfoliating Korean scrub tradition, the multi-tasking pad was created to help restore your skin when it's stressed, tired and craving moisture -- even when cleansing.
Use the exfoliating side to swipe away makeup, impurities, dust and dirt in a few satisfying strokes, followed by the soft side for a thorough cleanse.
Made With: - Milk Extract - Bamboo Water - Broccoli Extract Benefits: - Gently dissolve build up and impurities. - Remove dead skin cells from the surface of your skin - Improve skin's texture and tone with a velvety finish

*To create a bespoke Parcel you must add a gift box to your basket plus 4 - 7 individual gifts.