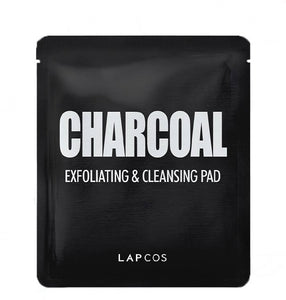 CHARCOAL CLEANSING PAD
Regular price £4.00 Sale
One of our favourite exfoliating & cleansing pads, made with purifying Charcoal Powder to draw environmental pollutants and toxins to the skin's surface, like skin rehab.
Remove heavy makeup, dirt and oil from pores without irritating your complexion via a dual sided pad. Dissolve impurities while refining skin texture, and minimizing the appearance of pores. Soybean also promotes skin elasticity and moisture for a springy post-cleanse look and feel.
Made With: - Charcoal Powder Extract - Soybean Extract Benefits: - Refine and minimize pores to enhance skin evenness + overall vitality - Remove excess oil from the surface of skin - Cleanse + purify skin to reveal a balanced blank slate

*To create a bespoke Parcel you must add a gift box to your basket plus 4 - 7 individual gifts.